Such a productive day..well creatively that is..We got a pumpkin a huge guy and I carved the face of Jigsaw puppet.. oh yeah we are bad @$$ like that..
Some pics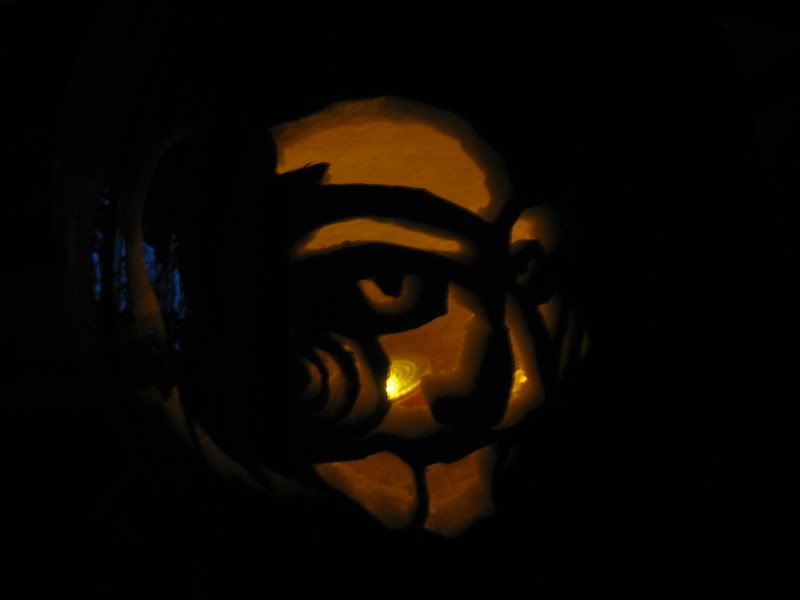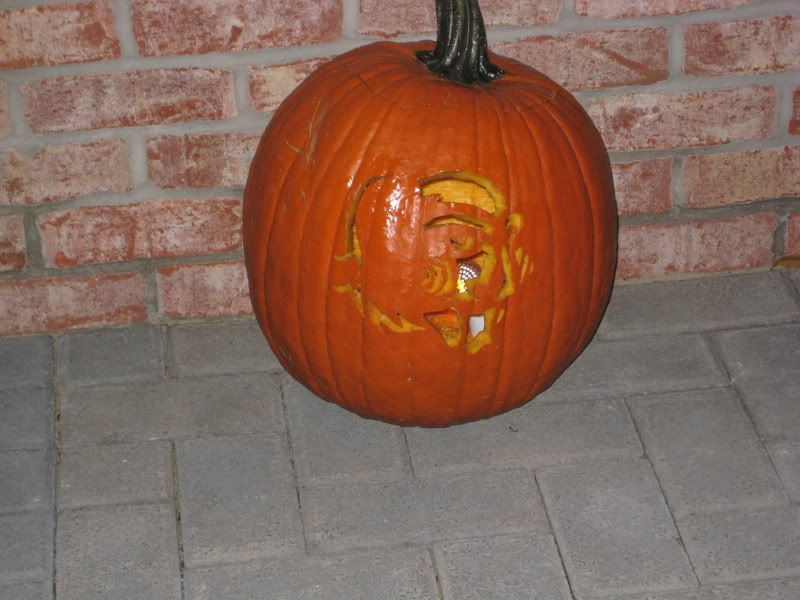 And I started my moms scrapbook since I was already in a halloweeny spirit I dovetailed the Halloween page I wanted to add of us and my mom at our Halloween best... the awesome Michael Meyers was my lil brother yeah at 16 he wasn't very little but oh well..
I think it came out rather nice..not bad for a novice scrapbooker..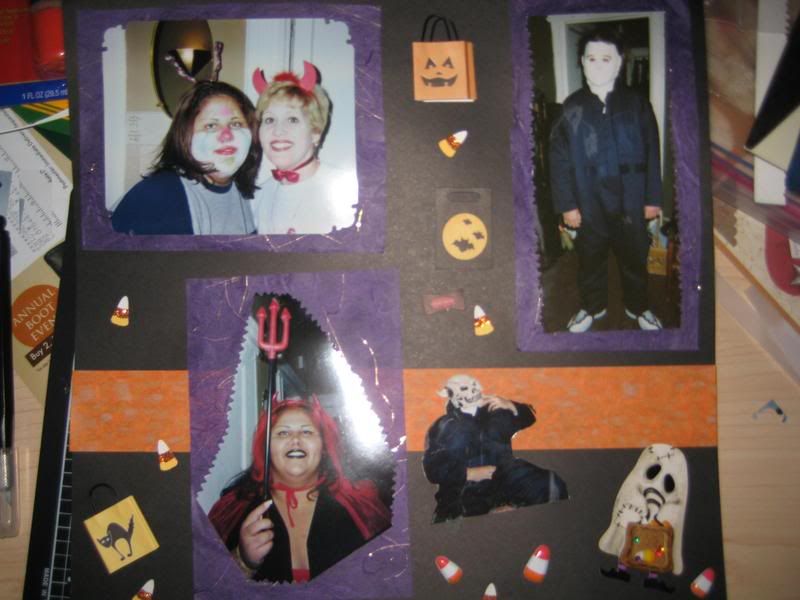 Its 1am I just had to share my pics and productive day now off to walk fen and see if Jiggy is still holding out in this chilly weather